Founded in 2003, Molten is a global transformational change consultancy that focuses on organisational improvement and business efficiency in the Energy Sector and has offices in London, Moscow and Houston.
Molten approached VGROUP to strengthen their Energy Sector focus through creating a sharp and consistent look and feel for their website and marketing collateral globally.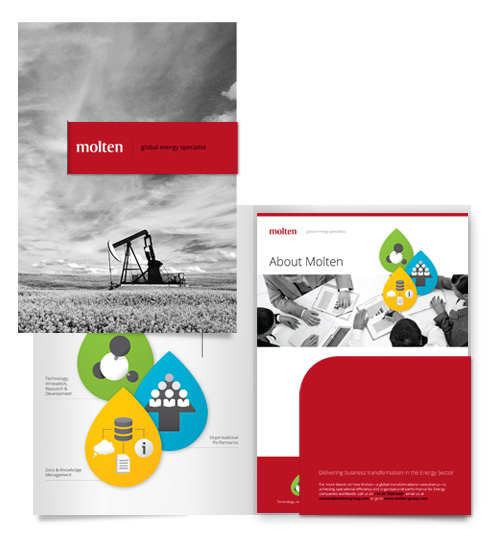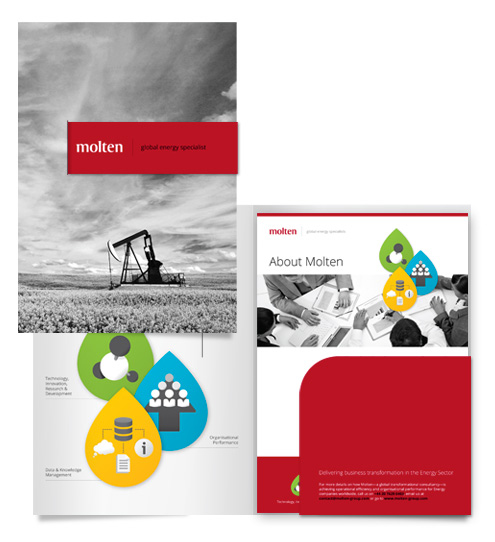 Retaining the core elements of the Molten brand VGROUP developed and modernised the company's image. By rationalising their typography, developing their colour palette, designing a set of icons to represent their services and also by creating a library of sophisticated black and white photographs depicting dramatic landscapes their communications have been transformed.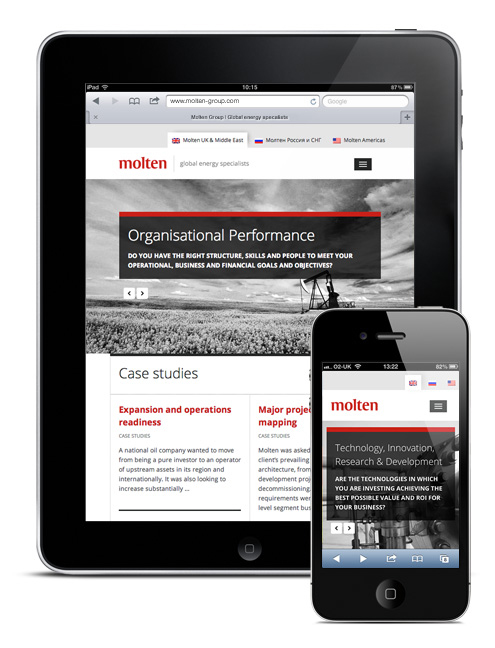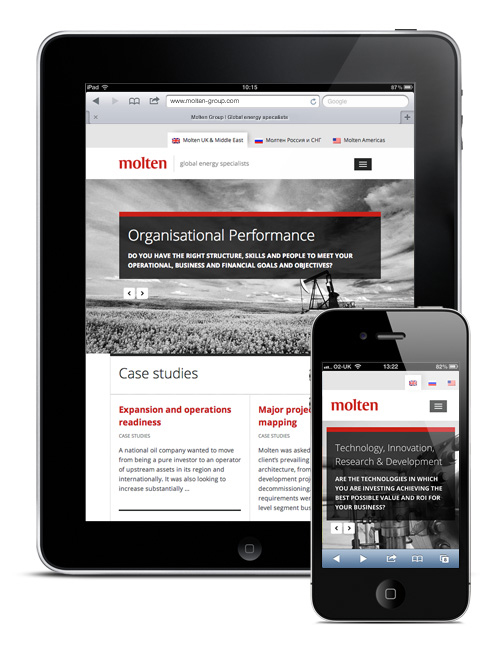 Molten's sophisticated new image and multi-language website gives them the suite of tools that will support their drive forwards and positions them where they want to be – as leading consultants within the Energy markets.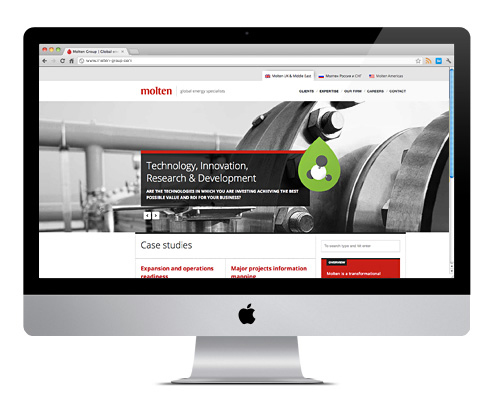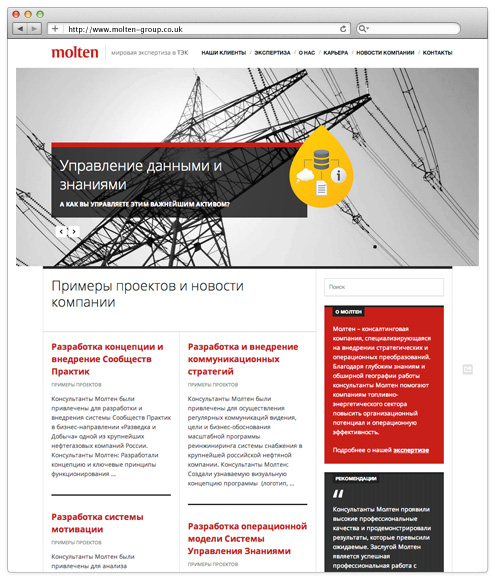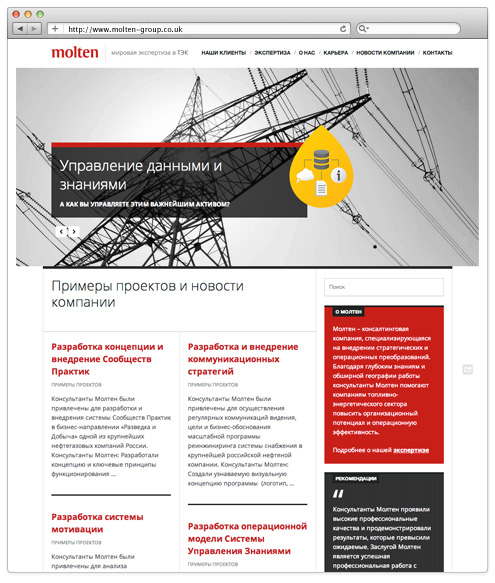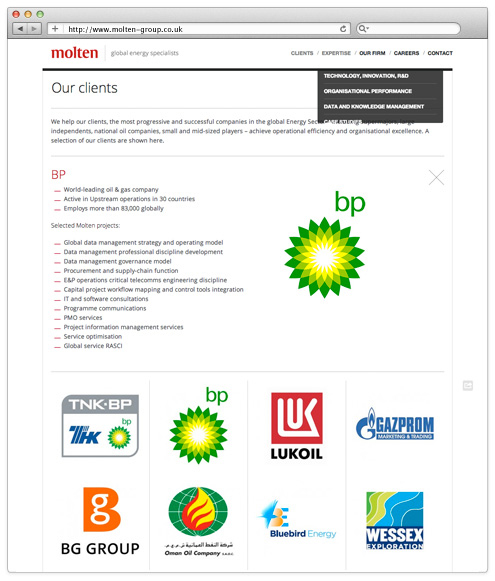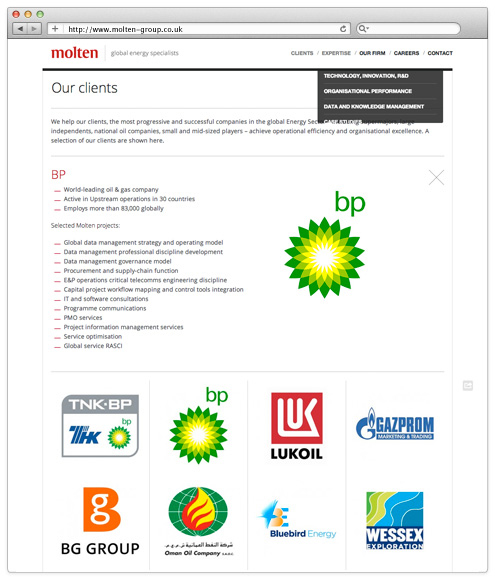 During the last 10 months VGROUP have transformed Molten's visual identity, and created high impact marketing materials. We have already started receiving compliments from our clients, investors and potential recruits on our website and unique folders and inserts. It has been a challenging process and VGROUP not only demonstrated excellent design and graphical professionalism but also an understanding of how consultancies work, the ability to listen, and to go the extra mile for us.
Katerina Rabava | Molten
Global Marketing Manager
www.molten-group.com