VGROUP has rebranded Groundsure, "The No.1 provider of Location Intelligence to the UK property and land use market." New values, proposition and positioning, new logo, visual identity and brand guidelines…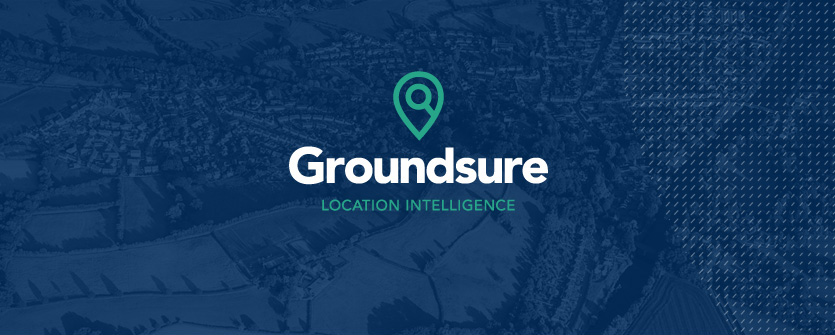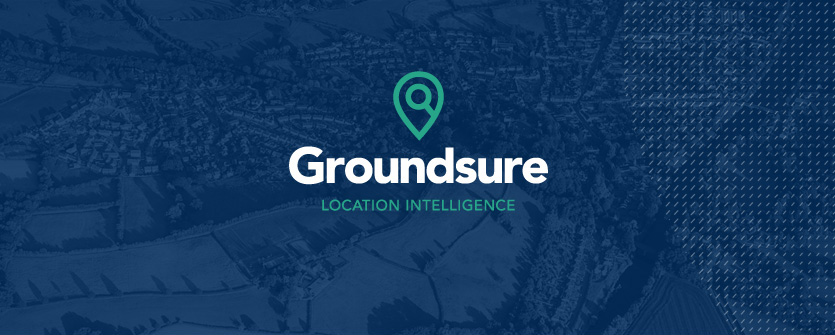 Groundsure (a 4C company) started in 2001 offering paper-based environmental search reports to the legal conveyancing profession. It was acquired by EMAP (now Top Right Group) in 2007 and in 2013 they launched .MAP to provide mapping and data for architects, surveyors and environmental consultants.

As the environmental search and land use market was changing fast, Groundsure needed to change the customer conversation. We advised Groundsure to play to their strengths and amplify their beliefs. We developed a brand matrix to help staff embrace and deliver their values, creating a common sense of purpose and alignment with a single, shared vision and clear positioning statement:

With Groundsure being the hero brand .MAP brand became 'Groundsure Insights' and the environmental reports service 'Groundsure Searches'. We designed a new logo/symbol by combining the ubiquitous magnifying glass search icon within the iconic geo-location pin, thereby capturing the essence of 'Location Intelligence'.

Today, their fresh new visual identity is aligned to a robust brand proposition and messaging, brand toolkit and brand guidelines, Groundsure's marketing team are now able to deliver a more brand-led approach to marketing the business and support future growth ambitions.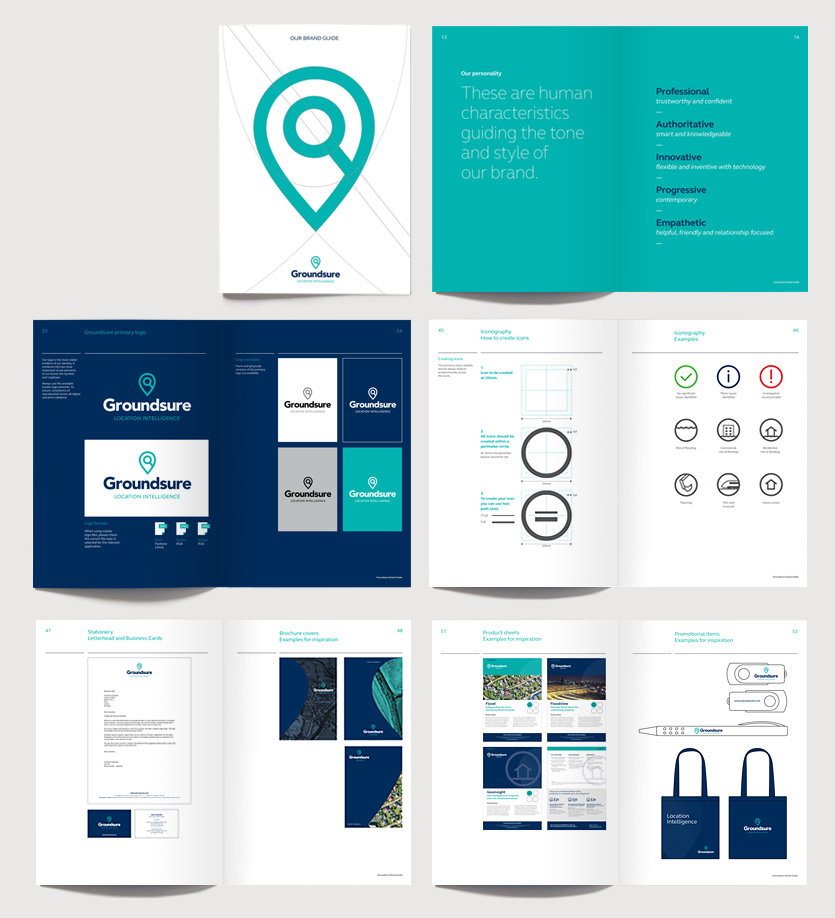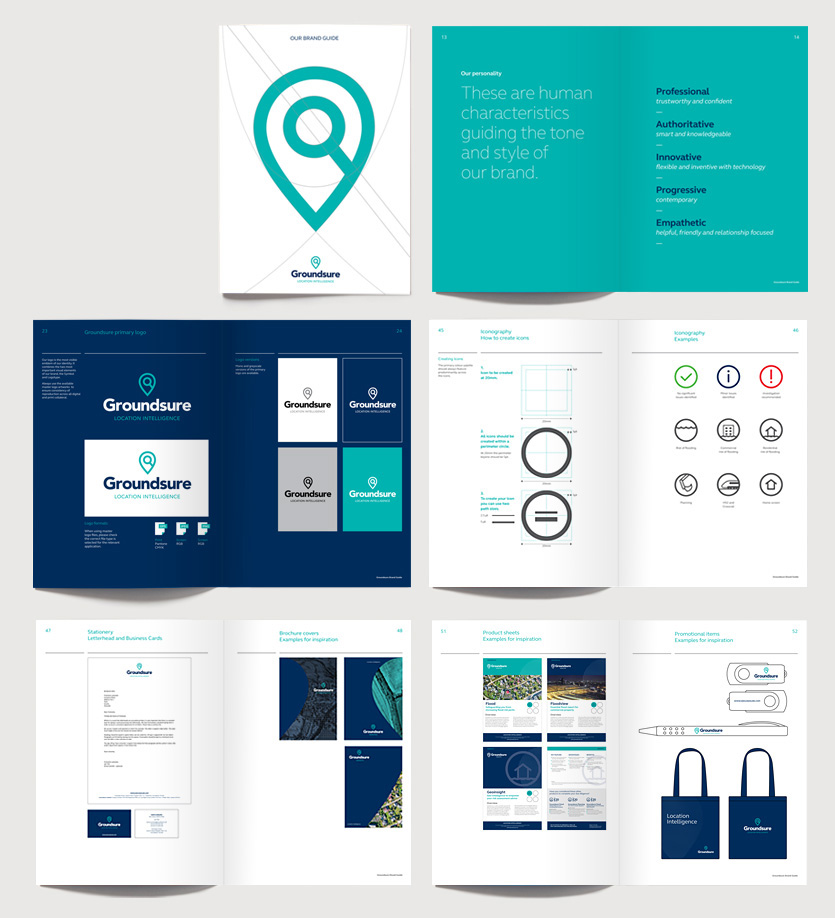 We feel that having a slick and coherent brand is essential to the future of Groundsure. We had not revisited our brand since launch 8 years ago and with the addition of .Map in 2013, we needed to clarify the brand hierarchy and story for our customers. My objective with the brand review was to understand and define our brand essence as well as develop and enhance our visual identity. We needed a brand agency who could really get under the skin of our company, industry and customers. The chosen agency would have to hit the ground running understand our past and help us deliver our future. VGROUP did just that, they just got us. They worked with us seamlessly and effectively as an extended part of our Team from project start to finish. The brand book they have produced has been amazingly well received by the staff and stakeholders. The work VGROUP has done for us makes the marketing Team's job easier and delivery better. Thank you VGROUP – I would recommend you to anyone.
Rebecca Manville
Marketing Director
Groundsure