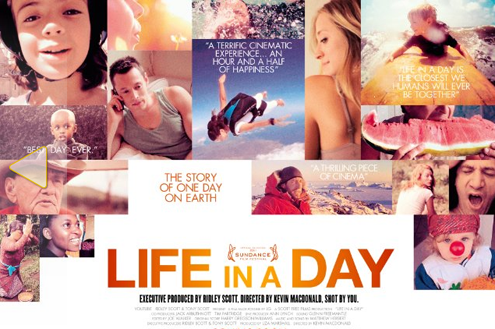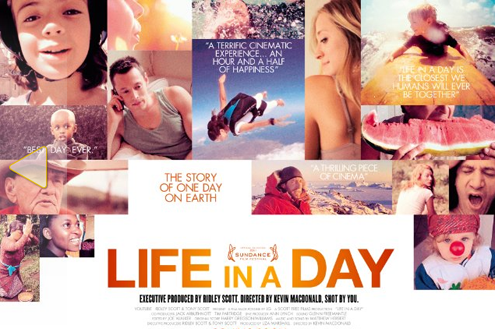 I recently watched this phenomenal crowd sourced documentary film (made in 2011 – ok I'm a little late to the party).
Life in a Day, produced by Ridley Scott and directed by Kevin McDonald, asked people across the world to film their day on the 24th July 2010. 4,500 hours of footage from 80,000 entries and 192 nations was submitted, making people's normal, everyday lives from different cultures seem both exotic and incredible. Although 75% of the content came direct from You Tube viewers and through advertising and media, 25% came from sending cameras out to the developing world for a broader spectrum.
Fascinating and humbling in equal measure.
Available to view on You Tube.