O&G use inspired, results-driven marketing ideas to help companies communicate creatively, memorably, persuasively and profitably. It's a philosophy 40 years in the making, trusted by long-standing clients. The agency acquired VGROUP in 2018, so no pressure then when it came to help them stand-out in a fiercely competitive sector! Working closely with the directors, we defined their values and key messaging and brought their results-driven approach to the fore with a core insight: we create to convert.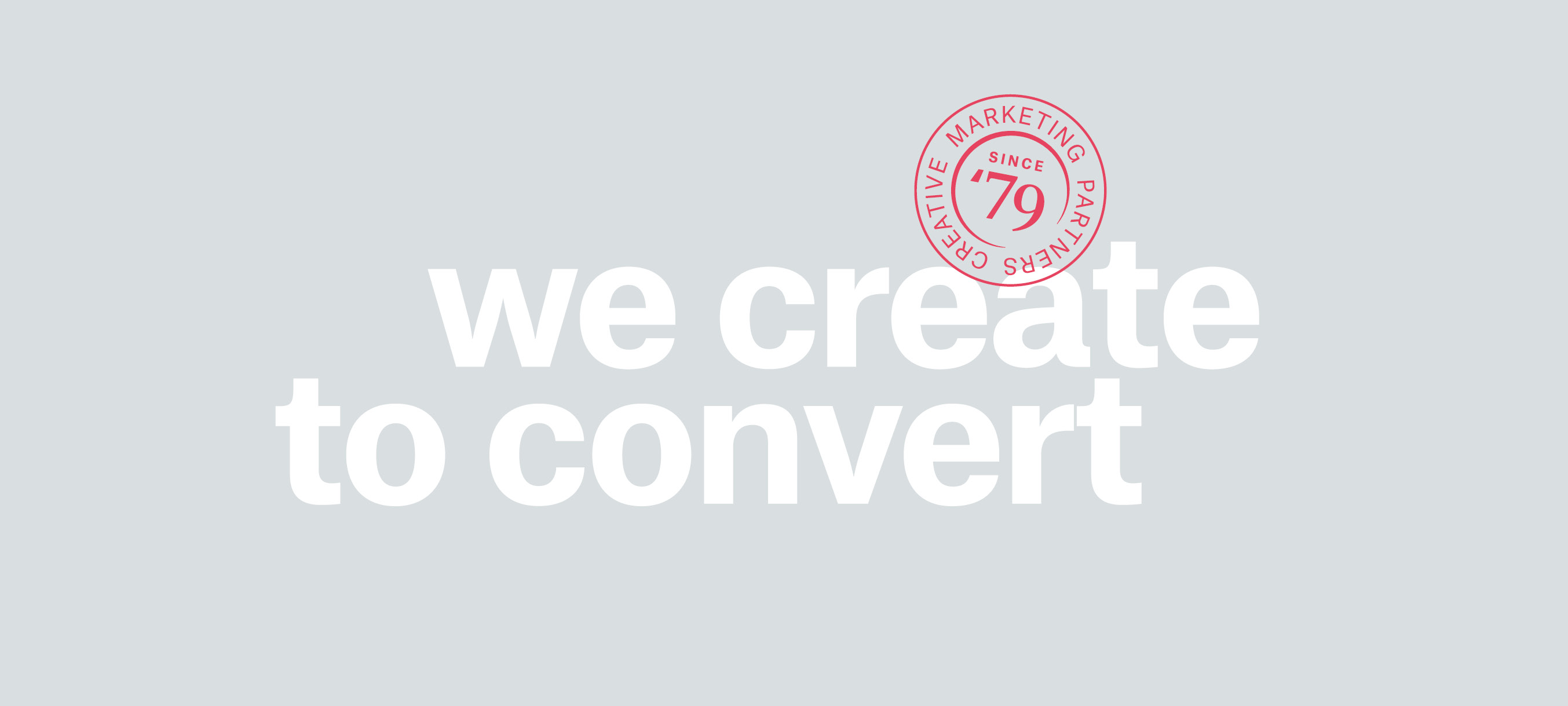 This developed into a creative, flexible typographic messaging platform – we create campaigns, brands and websites, to – we convert perceptions, awareness and sales. Their name was shortened from 'Oliver & Graimes' to 'O&G' and an elegant, hand-crafted logotype designed to accompany an exciting colour palette.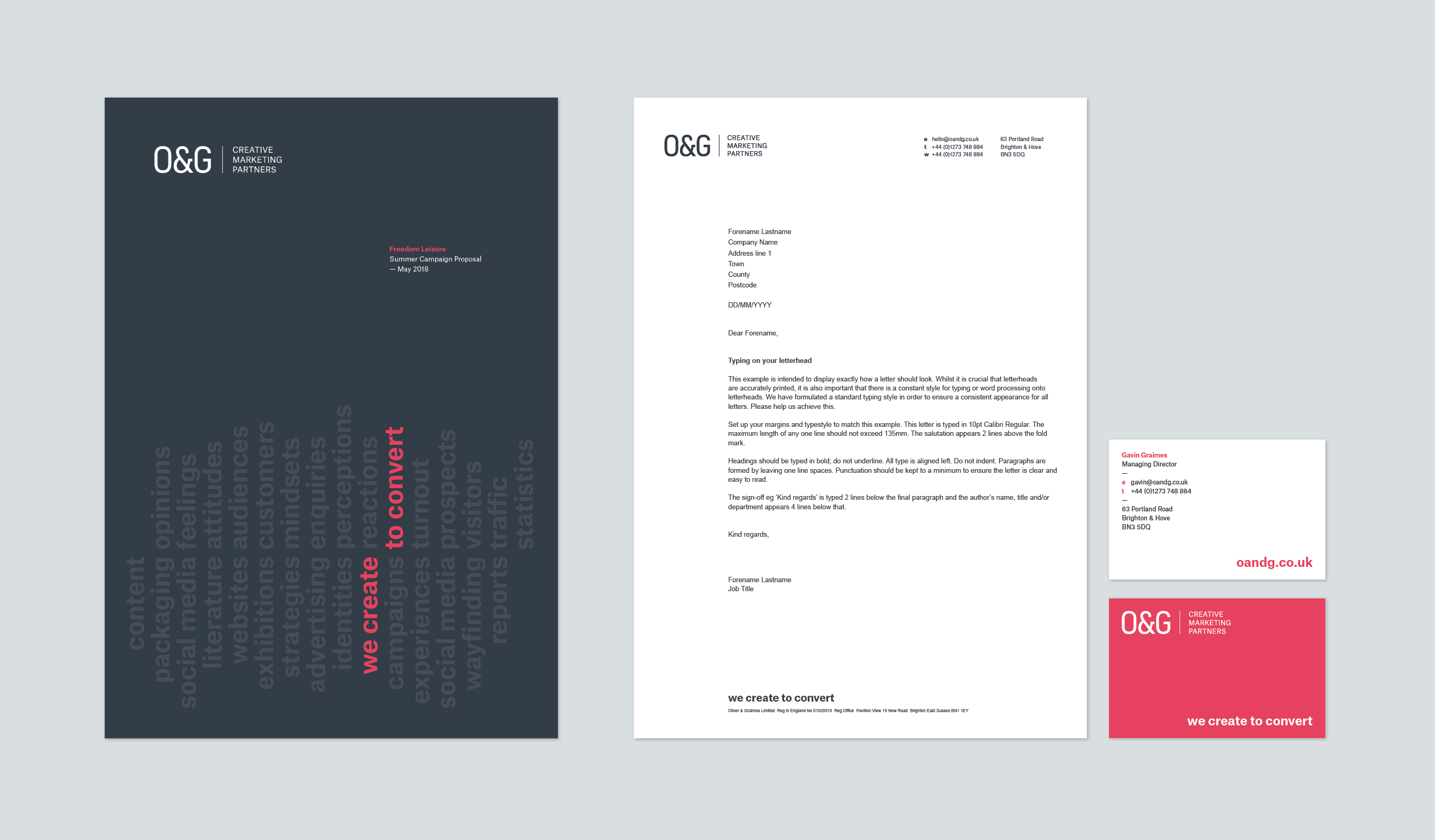 Working closely with their creative studio, we styled a range of communications from stationery and forms, to proposals and website oandg.co.uk The agency is now set to build on ambitious expansion plans using a focused strategic brand matrix, and a contemporary visual identity toolkit. Cheers O&G!