As part of our rebrand for McLarens, the Global Claims Services Group, we have designed and developed websites for McLarens and Airclaims to build their online presence around the world.

Both sites follow a similar clean and modern design aesthetic, complementing the off-line communications we have produced. Using crisp black and white imagery, balanced with the electric blue colour palette and strong typography, the site presents the company's services and information to both clients and potential clients in a clear and concise way.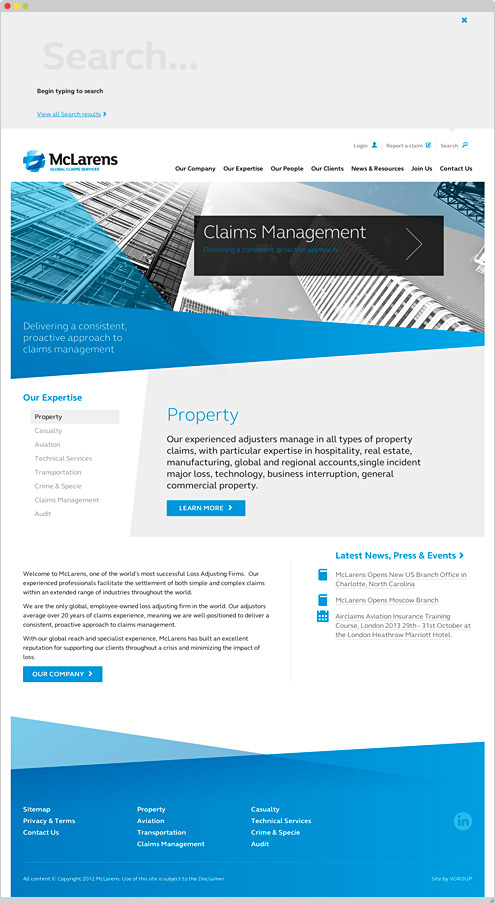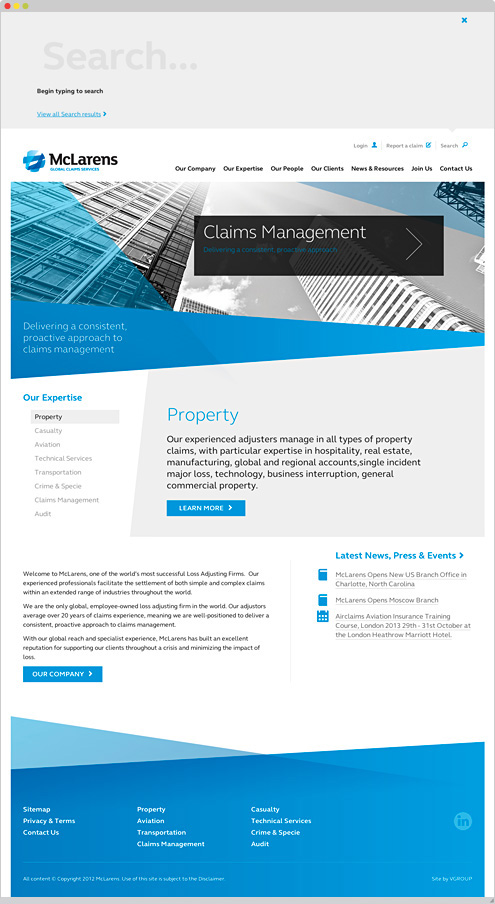 Our initial research into the performance of McLarens' original websites revealed that the staff directory was a popular feature with their client base. In its original form it was convoluted and hard to use, so we developed a more usable version with predictive search functionality that allows users to find staff easily by simply typing the first few characters of their first name or surname.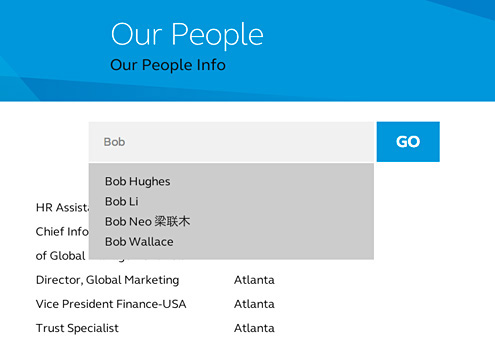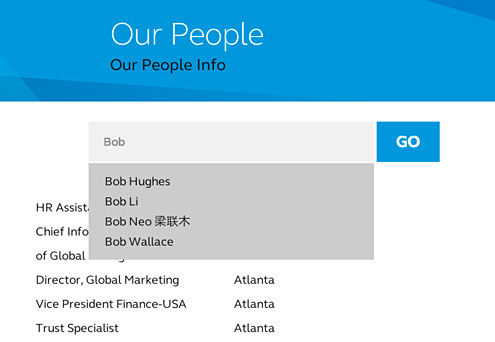 Predictive search function
McLarens also had existing backend systems that handled claims online. We have helped to bring these systems in-line with the new look-and-feel, integrating them seamlessly into the new site.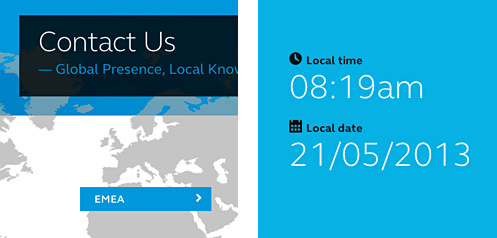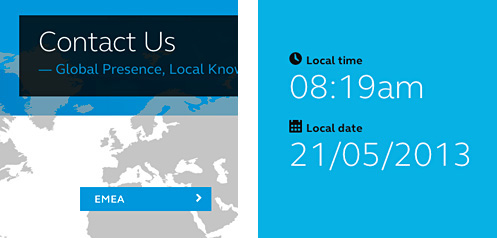 Typographic styles and Iconongraphy
Working with our development partners, we built the websites on the Expression Engine Content Management System, taking advantage of its extensive feature set, reliability and also the ease with which a client can create and edit content within this system.
Airclaims, being part of the McLarens Group of companies, adopted the same design aesthetic but we provided some bespoke design templates to accommodate their own requirements.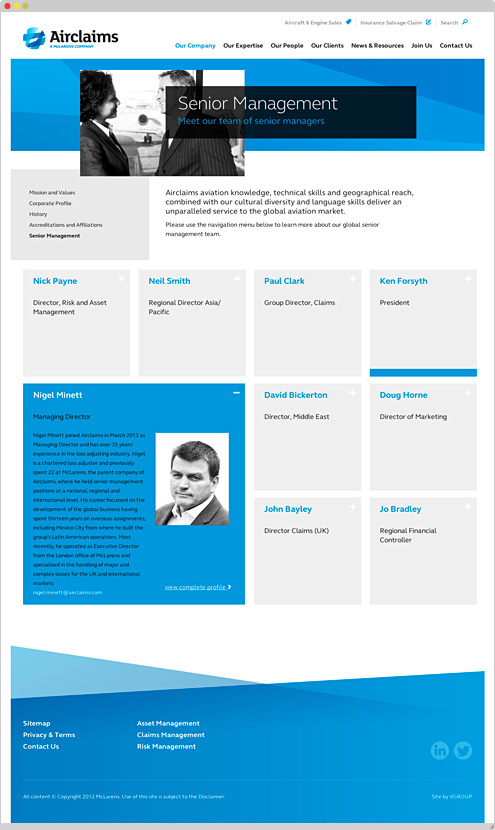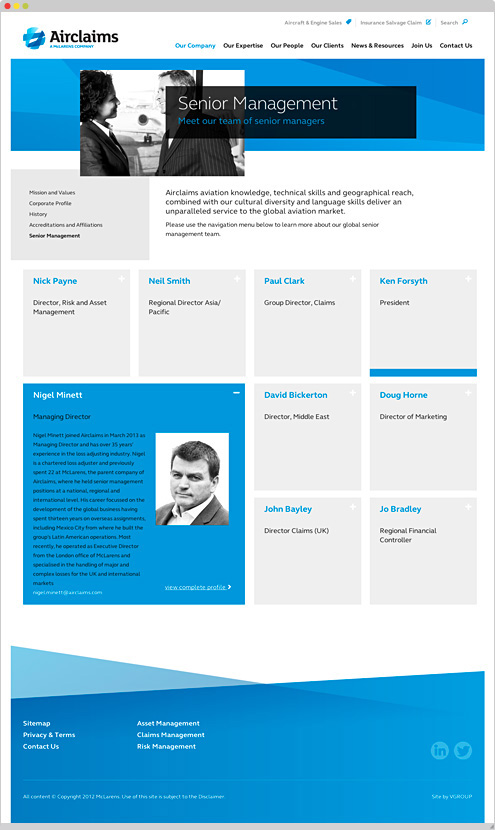 Through a contemporary new brand image and dynamic websites, we have delivered McLarens and Airclaims a platform that will support their drive forwards and position them where they want to be…
…McLarens – one of the world's most successful loss adjusting firms, and Airclaims – the world's leading provider of claims, risk and asset management services to the global aviation industry.