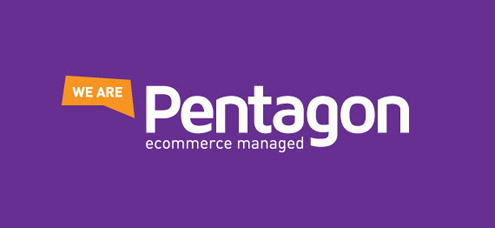 Pentagon is a market-leading ecommerce service provider helping businesses sell more online. They approached VGROUP to realign and communicate key messaging to each client and partner sector.
We worked with senior management to define their Vision, Mission, Values and Brand Promise, and to capture their personality in their visual identity and tone of voice. Engaging their employees (165 and growing fast) with clarity and positive brand guidelines was an essential part of this project in order to make everyone feel as 'one team'.


We created a new logo and strapline, 'Ecommerce Managed'; designed their logo and visual identity; developed a sign-off for advertising, 'The shape of things to come' and recommended a new domain name, wearepentagon.com which formed the big idea for the new logo and messaging. As part of the solution we also incorporated an irregular pentagon device which was used across all marketing materials.
Clear concise copy was written by VGroup for the marketing materials, and as this was recognised as a key asset to the brand, a Brand Language Guide was supplied to the client so they could follow it when writing additional copy for case studies or content using the CMS on their website.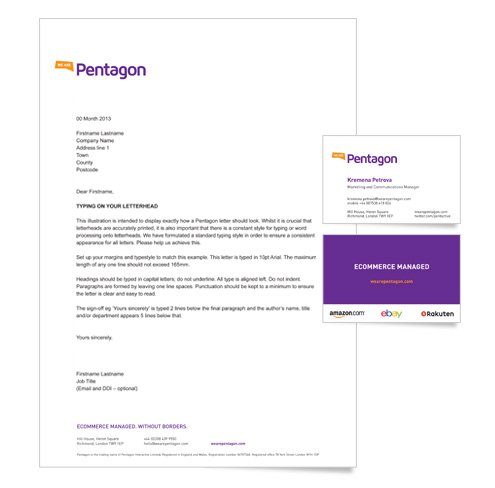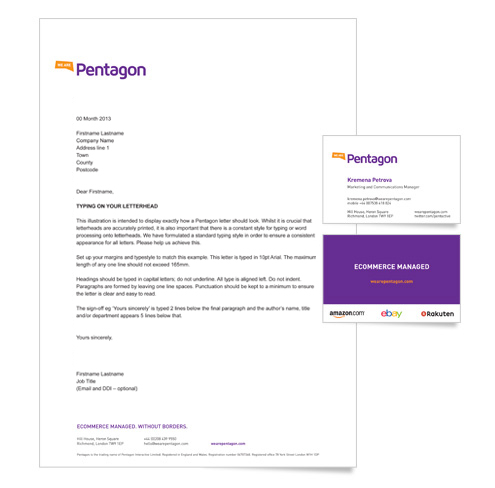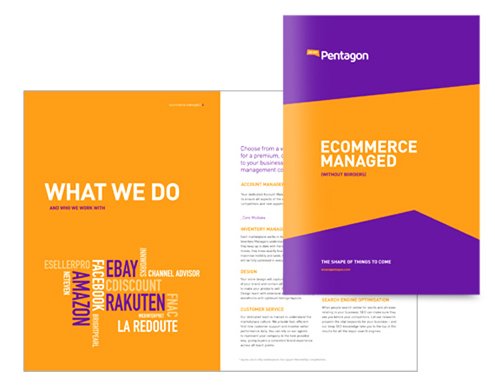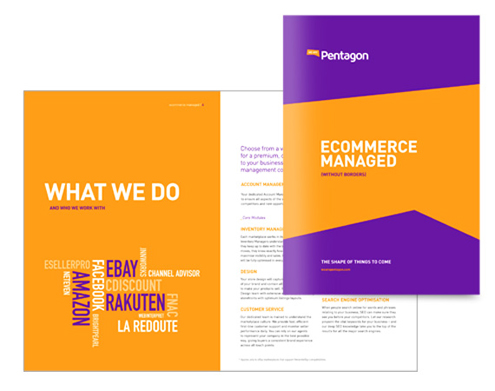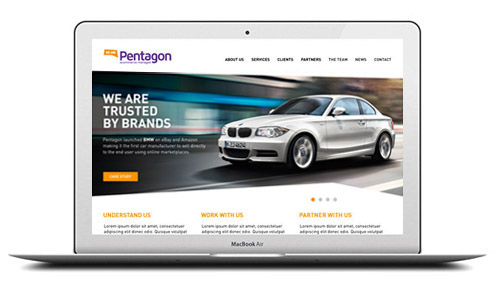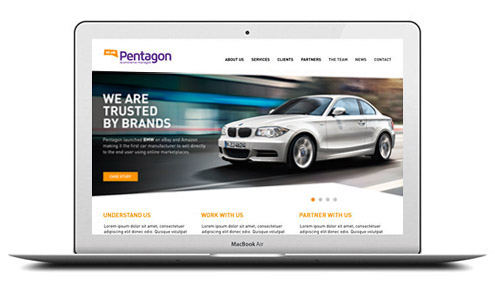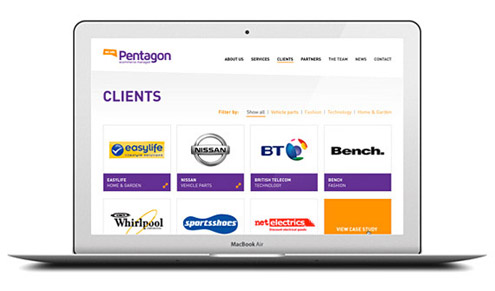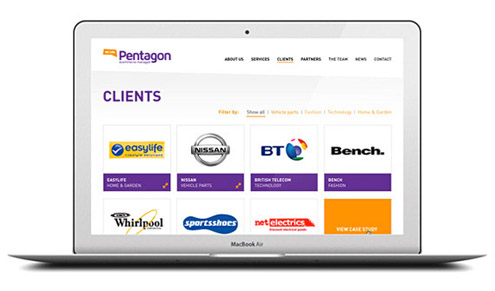 Thank you for all the work on the branding. We received only positive reactions from the Team at the internal launch. It was a pleasure working alongside you throughout the whole process. Thanks for all your hard work.
Laurence Guy | Pentagon
CEO