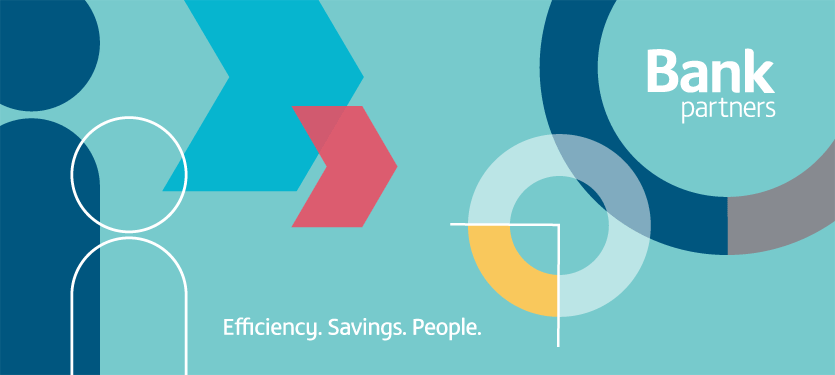 VGROUP were asked to refresh Bank Partners' visual identity and to align it to its vision to be the UK's market-leading independent provider of NHS staff bank management and outsourced staffing solutions.
We began by identifying their vision, mission, values, and core insight. Key messaging was developed and a brand language guide followed which was then supported with website and brand design guidelines.
Bank Partners is the name for the staff bank management division of Pulse, so it was important to retain a visual link through the logotype. However, a striking visual identity using icons and contemporary colours now gives the brand a distinctive and unique personality; open, friendly and professional with a human quality to capture three key elements of the brand – Efficiency, Savings and People.