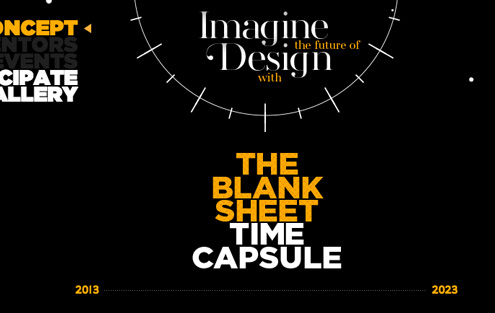 Arjowiggins Creative Papers in partnership with D&AD have opened an online time capsule for designers from all disciplines to submit a piece of work, which must start with a blank sheet of paper, with their interpretation of what design will be like in 2023.
Open for submissions for 6 months (closing in June 2013), the most visionary entries will be chosen by high profile mentors to go into the capsule. The site will then shutdown, only reopening in 2023.
Visit The Blank Sheet Project.