MedAccess is the first of its kind: a UK based social finance company with the pioneering mission to make global healthcare markets work for everyone.
They supply expertise, advice and analysis to both client companies and partners organisations who share the same vision of better healthcare markets for all: the UN, national governments, NGOs, philanthropists and more.
We worked closely with senior management to define their purpose, values and a brand positioning statement, "Innovative finance for affordable and accessible healthcare." Once the global, sustainable, visionary nature of the business was captured, we aligned this with a conceptual logo marque and visual identity which led to a compelling new website medaccess.org, a range of document templates, photography and a comprehensive set of brand guidelines.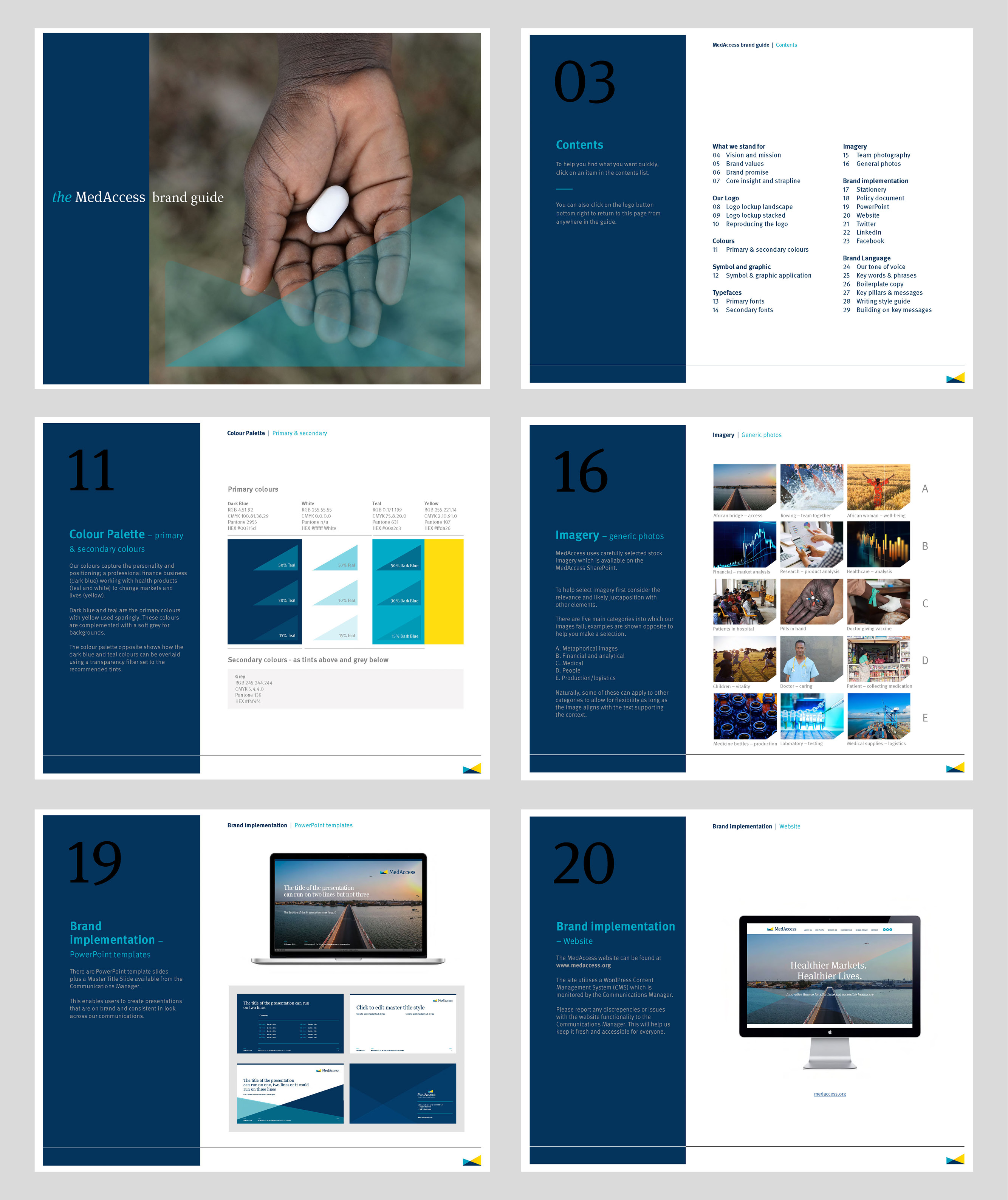 MedAccess now has the tools to manage its brand and maximise the effectiveness of their communications to help build awareness, trust and loyalty.
"VGROUP helped us to find our voice and project our personality using their
BrandVision Framework".
Michael Anderson CB
Chief Executive Officer & Board Member
www.medaccess.org